Moulin Roty's products are sold all over the world.
Select YOUR COUNTRY
Type a place
Our boutiques Moulin Roty
Faire-part Moulin Roty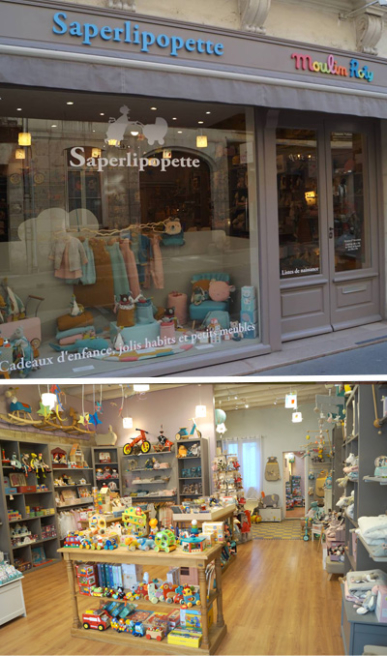 Moulin Roty Tours
Saperlipopette is the ideal place for kids in the Tours region. On 65m2, discover a unique and magical place where you will find all Moulin Roty's collections.
Saperlipopette-Moulin Roty La Boutique
28 rue de la Scellerie
37000 Tours
02 47 20 57 00
Opening hours :
Monday from 2pm to 7pm
Tuesday to Saturday from 10am to 7pm