Moulin Roty's products are sold all over the world.
Select YOUR COUNTRY
Type a place
Our boutiques Moulin Roty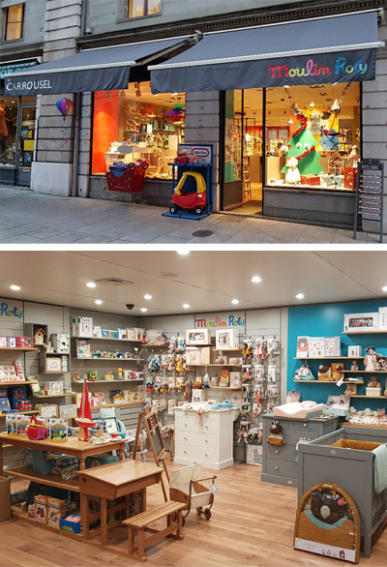 Moulin Roty Genève (CH)
Rediscover the memories of your childhood among the Moulin Roty collections in our boutique Le Carrousel Jouets in Geneva.
Our enthusiastic and competent team will be pleased to present you all our ranges and to advise you on gift ideas.
Le Carrousel Jouets SA
Rue de la Corraterie
16CH-1204 Geneva
Phone +4122 310 40 90
Fax +4122 310 44 54
info@lecarrousel.ch
Timetable :
– Monday 13:00 – 18:30
– Tuesday to Friday 09:30 – 18:30
– Saturday 10:00 – 17:30
website: https://www.lecarrousel.ch