Moulin Roty's products are sold all over the world.
Select YOUR COUNTRY
Type a place
Our boutiques Moulin Roty
Faire-part Moulin Roty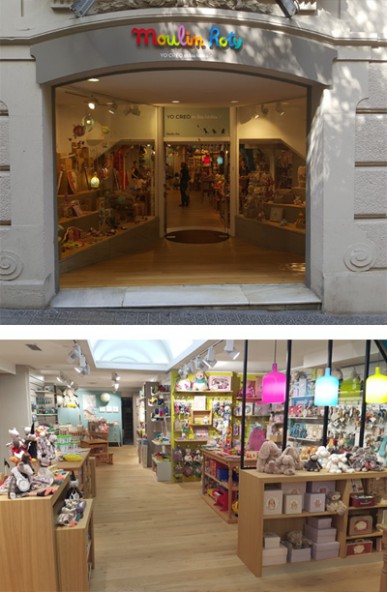 Moulin Roty Barcelone
The magic of fairies and Moulin Roty can be found in Barcelona at a unique, fun and poetic place. Step into a dream world full of magical sounds, lights , colours and materials which is a delight for both kids and parents alike.
Perfect as a gift or simply to enjoy, the whole Moulin Roty range is waiting for you in our shop.
We look forward to welcoming you for a journey into childhood and to offering you personalized advice.
Yo Creo en las Hadas
C/Muntaner, 336
ES – 08021 Barcelona
Tel. +34 935 41 82 42
info@yocreoenlashadas.es
Opening hours:
Monday to Friday 10 am to 2 pm / 4.30 pm to 8.30 pm
Saturdays 10 am to 2 pm