I prodotti Moulin Roty sono venduti in tutto il mondo.
SELEZIONA IL TUO PAESE
Inserire la città
Negozi Moulin Roty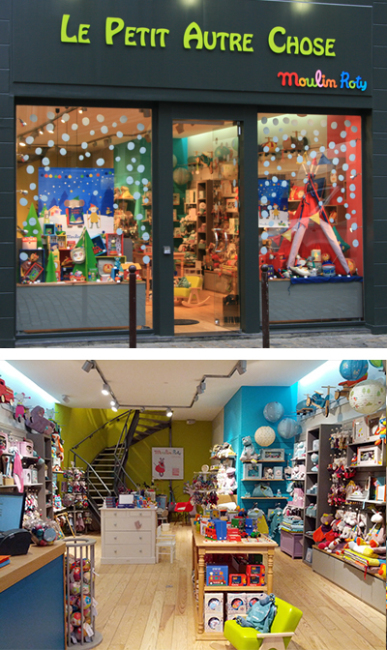 Moulin Roty Lille
This new showcase situated in the heart of the old town in Lille, has been open since 6th November 2014.
In a colourful and fun atmosphere, on two levels and 130m2, the store presents all the Moulin Roty collections and catalogues.
Discover this new place in Lille – the entire team are looking forward to your visit!
Le Petit Autre Chose – Moulin Roty Lille
99 rue Esquermoise
59800 Lille
Time:
monday 14h -19h
tuesday – friday  10h30 – 19h
saturday 10h – 19h