Moulin Roty's products are sold all over the world.
Select YOUR COUNTRY
Type a place
Our boutiques Moulin Roty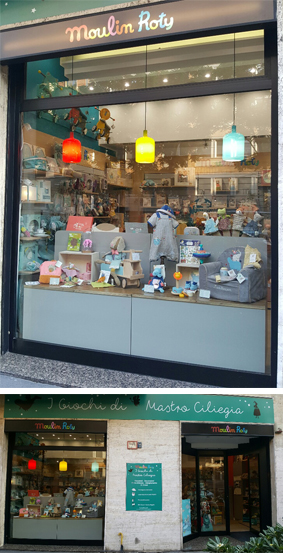 Moulin Roty Milan
Rediscover memories of your childhood amongst the collections of Moulin Roty in our boutique I Giochi di Mastro Ciliegia in Milan.
Our enthusiastic and competent team will be pleased to present all our ranges and give you expert advice on gift ideas.
I Giochi di Mastro Ciliegia
Viale Regina Giovanna, 28
20129 Milano
Tél. +39 2 29 51 46 99
info@igiochidimastrociliegia.it
website :https://www.igiochidimastrociliegia.it/
Opening hours :
• Monday 14:00 – 19:15
• Tuesday to Saturday 10:00 – 19:15